Mathias Eick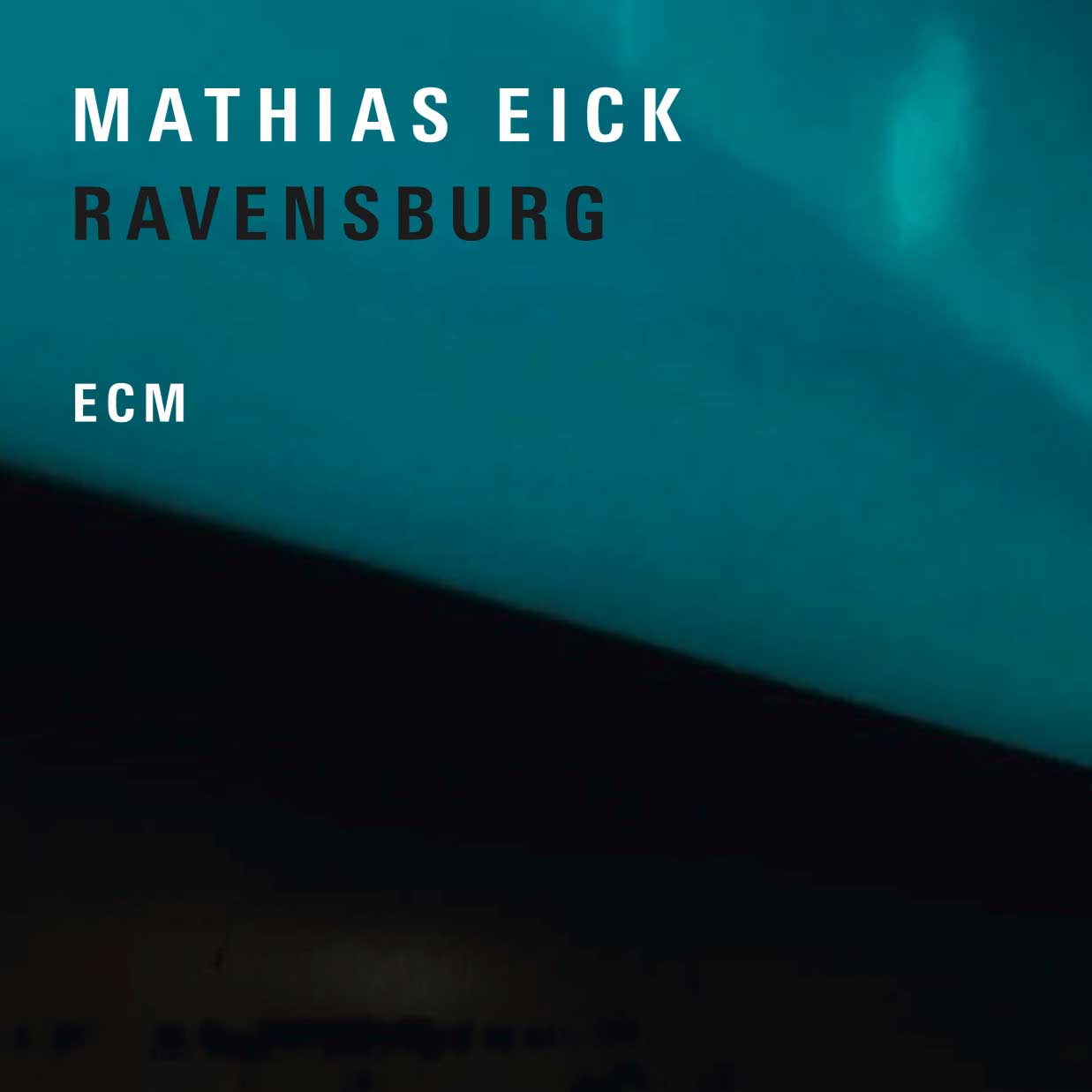 New album out on March 2nd 2018
Past events
2020
Oct 24th
-
Mathias Eick "Kind of Blue"-Union Drammen, NO
Oct 23rd
-
Mathias Eick "Kind of Blue"-Kilden Kristiansand, NO
Oct 22nd
-
Mathias Eick "Kind of Blue"-Stavanger Jazzforum, NO
Oct 17th
-
Mathias Eick "Kind of Blue"-Victoria Oslo, NO
Oct 16th
-
Mathias Eick "Kind of Blue"-Hamar Teater, NO
Oct 15th
-
Mathias Eick "Kind of Blue"-Gjøvik Kultursenter, NO
Oct 10th
-
Mathias Eick "Kind of Blue"-Dokkhuset Trondheim, NO
Oct 9th
-
Mathias Eick "Kind of Blue"-Tønsberg, NO
Oct 8th
-
Mathias Eick "Kind of Blue"-Bærum Kulturhus, NO
2019
Nov 14th
-
ME Quintet - Bærum Kulturhus, NO
Nov 10th
-
Tigran Hamasyan with Mathias Eick - November Music Den Bosch NL
Nov 9th
-
Tigran Hamasyan with Mathias Eick - Rockit Festival Groningen NL
Nov 2nd
-
ME Quintet - Ogna Rogaland NO
Oct 25th
-
ME Quintet - Turner Sims, Southampton-UK
Oct 20th
-
ME Quintet - MUZIEKGEBOUW Amsterdam NL
Oct 19th
-
ME Quintet - DE SPIL ROESELAERE, BE
Oct 16th
-
ME Quintet - Parkstad Limburg theaters, Heerlen NL
Oct 15th
-
ME Quintet - Junushoftheater Wageningen NL
Oct 14th
-
ME Quintet - Control Club, Bucharest ROM
Oct 12th
-
ME Quintet - Minden DE
Oct 10th
-
ME Quintet - Stuttgart BIX DE
Oct 9th
-
ME Quintet - München DE
Oct 8th
-
ME Quintet - Allensbach DE
Sep 29th
-
Me Quintet - Shenzhen Meeting Jazz Club CN
Sep 27th
-
Me Quintet - Hong Kong International Jazz Festival
Sep 7th
-
ME Quintet - Urijazz Tønsberg NO
Aug 20th
-
ME Quintet - Gumusluk Music Festival in Bodrum TU
Jul 20th
-
ME Quintet - Colors of Ostrava CZ
Jun 22nd
-
ME Quintet - Jazzbaltica DE
May 24th
-
ME Quintet - Jazz Dans Le Bocage FR
Apr 26th
-
ME Quintet - Jazzahead Bremen Venue Glocke DE
Apr 24th
-
ME Quintet - April Jazz, Helsinki FIN
Apr 13th
-
ME Quintet - Vossajazz NO
Apr 12th
-
ME Quintet - Landsberg GE
Apr 11th
-
ME Quintet - Karlsruhe GE
Apr 6th
-
Me Quintet - Tivoli Vredenburg, Utrecht NE
Mar 23rd
-
ME Quintet - Blue LLama Jazz Club, MI, US
Mar 21st
-
ME Quintet - Big Ears, Knoxville, TN US
Mar 16th
-
ME Quintet - Kongshaugfestivalen, Oslo NO
Mar 8th
-
ME Quintet - Muziekgebouw, Eindhoven NE
Mar 7th
-
ME Quintet - LanternenVenster, Rotterdam NE
Mar 6th
-
ME Quintet - Duc Les lombards, Paris FR
Feb 13th
-
Mathias Eick With DNB (Det Norske Blåseensemble) - Blå Grotte, Fredrikstad NO
Feb 10th
-
Mathias Eick With DNB (Det Norske Blåseensemble) - Brygga Kultursal, Halden NO
Feb 8th
-
Mathias Eick With DNB (Det Norske Blåseensemble) - Cosmopolite, Oslo NO
Feb 7th
-
Mathias Eick With DNB (Det Norske Blåseensemble) - Moss Kirke NO
Jan 12th
-
Mathias Eick Quintet at le poisson rouge, New York, US
2018
Dec 6th
-
Ringve Museum, Trondheim NO Mathias Eick Trio feat Andreas Ulvo, Håkon Aase
Nov 17th
-
JazzOUT, Heerlen, NE
Oct 21st
-
Bølgen _ Larvik, NO
Oct 17th
-
Drammen/ union Scene, NO
Sep 23rd
-
Berlin -A-Trane, DE
Sep 22nd
-
Dresden_Tonne, DE
Sep 21st
-
Dortmund_Domicil, DE
Sep 20th
-
Bjørg Vik Festivalen_ Porsgrunn NO
Aug 31st
-
Bergen jazzforum NO- Sesong åpning
Aug 25th
-
Moskva Jazz festival, RU
Jul 20th
-
Moldejazz, Molde Norway
May 4th
-
Maijazz, Stavanger
Apr 26th
-
Unterfahrt, Munchen (DE)
Apr 25th
-
Mainz, Frankfurter Hof (DE)
Apr 23rd
-
Ronnie Scotts, London (UK)
Apr 7th
-
Paradox, Tilburg (NL)
Apr 6th
-
Concertgebouw, Amsterdam (NL)
Mar 24th
-
Kilden Kulturhus, Kristiansand
Mar 22nd
-
Dokkhuset, Trondheim
Mar 20th
-
Urijazz, Tønsberg
Mar 8th
-
Arendal Jazzklubb
2017
Oct 27th
-
Rotterdam, Lantarenvenster
Sep 29th
-
Horten Jazzklubb
Aug 27th
-
Jazz at Bran Castle RO
Jul 15th
-
Park der Gärten in Bad Zwischenahn DE
Jun 29th
-
Festspillene Nord Norge
May 27th
-
Jazz dans le bocage FR
Mar 1st
-
Urijazz, Tønsberg
Feb 28th
-
IbsenHuset, Skien
Feb 17th
-
Serendip Festival Oslo
2016
Oct 10th
-
Koblenz Cafe Hahn, DE
Oct 9th
-
Freiburg Jazzhaus, DE
Oct 8th
-
München Unterfahrt, DE
Oct 7th
-
Germany: Hamm – Kurhaus
Oct 6th
-
Güstersloh Stadtdhalle, DE
Aug 27th
-
Germany: Wesel – Schloss Diersfordt Festival
Aug 12th
-
Austria: Lech am Arlberg - Alte Postgarage – Festival
Apr 29th
-
Friedrichshafen - Casino
Apr 28th
-
Karlsruhe – Tollhaus
Apr 27th
-
Kaiserslautern - Kammgarn
Apr 26th
-
Erlangen - E-Werk
Apr 24th
-
Ingolstadt - Bürgerhaus
Apr 23rd
-
Landsberg - Stadttheater
Apr 9th
-
Münster – Sound Lake City
Apr 7th
-
Theater Schuttershof, Middelburg, NL
Apr 6th
-
Bimhuis Amsterdam, NL
Feb 26th
-
Victoria, Oslo, Midwest with strings
2015
Dec 3rd
-
Salon IKSV, Istanbul
Nov 27th
-
Dokkhuset, Trondheim
Nov 14th
-
Gschwend Musikwinter Evangelische kirche Germany
Nov 13th
-
Bielsko-biala festival, Polen
Nov 12th
-
Bernau, Ofenbar, Germany
Oct 12th
-
Ludwigshafen, das Haus (Enjoy Jazz), Germany
Oct 11th
-
Frankfurter Hof, Germany
Jul 24th
-
Junas Festival, France
Jul 2nd
-
Kongsberg Jazz festival Norway
May 9th
-
Maijazz, Stavanger Norway
Apr 25th
-
Jazzahead Bremen
Feb 20th
-
STORM! Festival, Ostend (B)
Feb 19th
-
LantarenVenster, Rotterdam
2014
Nov 28th
-
Flekkefjord Jazzklubb, Norway
Nov 21st
-
Cosmopolite Scene, Oslo, Norway
Nov 7th
-
Skien Jazzdraget, Norway
Nov 1st
-
Tampere, Jazz happening, Tampere, Finland
Oct 17th
-
Dølajazz, Lillehammer, Norway
Oct 12th
-
Jazz på Jølster, Norway
Oct 10th
-
Bergen Jazzforum, Norway
Oct 4th
-
Jarasum jazzfestival, Korea
Sep 25th
-
Stavanger Jazzforum, Stavanger, Norway
Jun 6th
-
Dusseldorf - Jazz Rally
Feb 14th
-
Nasjonal Jazzscene
2013
Aug 4th
-
Pumpwerk, Wilhelmshaveb
Jun 20th
-
Festspillene in North Norway, Harstad
Jun 18th
-
Midtsommerjazzfestival, Ålesund
May 3rd
-
Centralstation, Darmstadt
May 2nd
-
Stadtgarten, Köln
Apr 29th
-
Jazz Ahead, Bremen
Apr 16th
-
Voss Jazzfestival, Voss
Mar 22nd
-
Paradox Tilburg, (NL)
Mar 20th
-
Tromsø Jazzklubb, Tromsø
Mar 19th
-
Dokkhuset, Trondheim
Mar 18th
-
Sardinen, Bergen
Mar 17th
-
Stavanger Jazzforum, Stavanger
Mar 12th
-
Union Scene, Drammen
Mar 11th
-
Hadeland Jazzforum, Hadeland
Mar 7th
-
Arendal Jazzklubb, Arendal
Mar 6th
-
Nasjonal Jazzscene, Oslo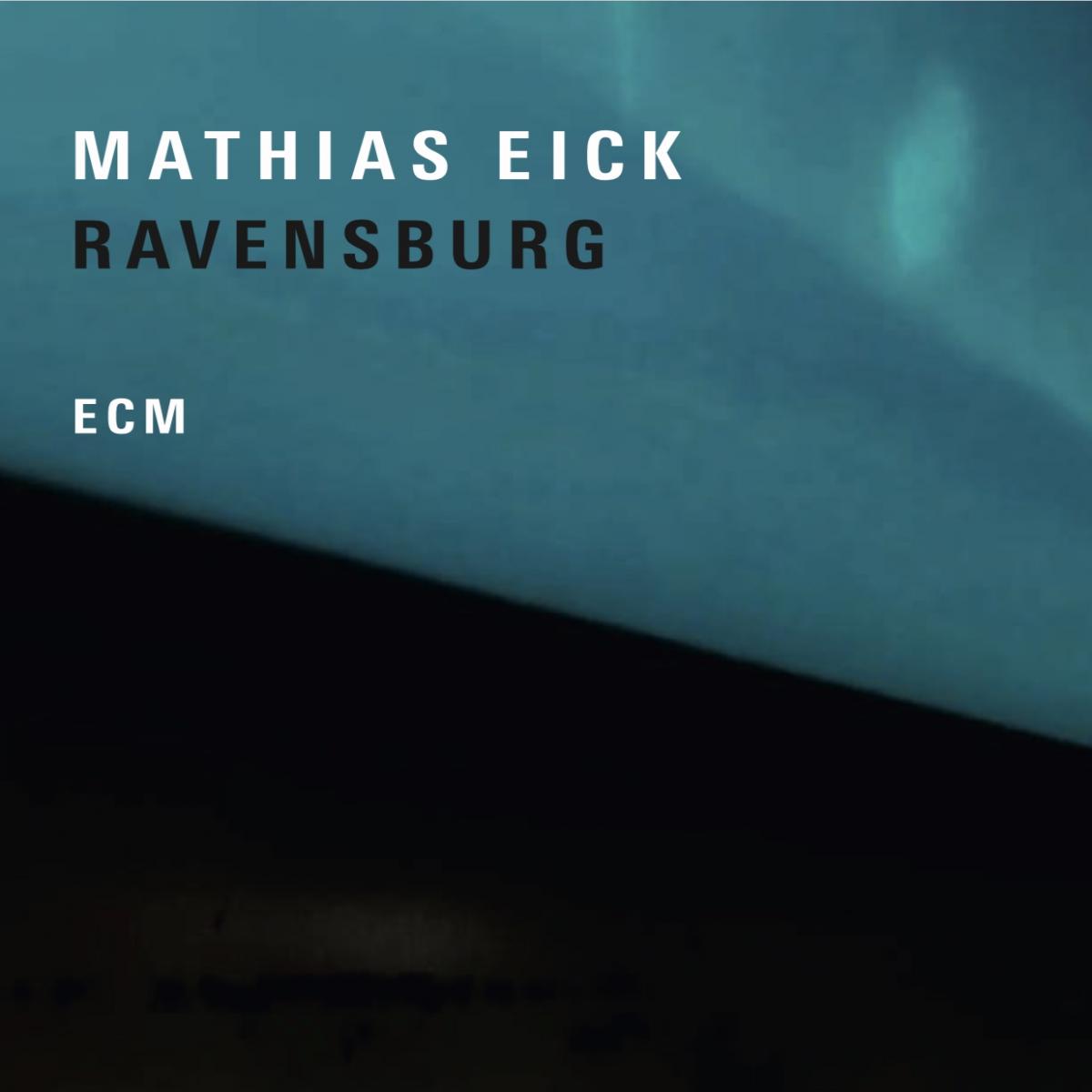 Ravensburg
Helge Andreas Norbakken, drums, Torstein Lofthus, drums, Audun Erlien, bass, Andreas Ulvo, piano, Mathias Eick, trompet & vokal,  Håkon Aase, fiolin
Release March 2nd 2018
Midwest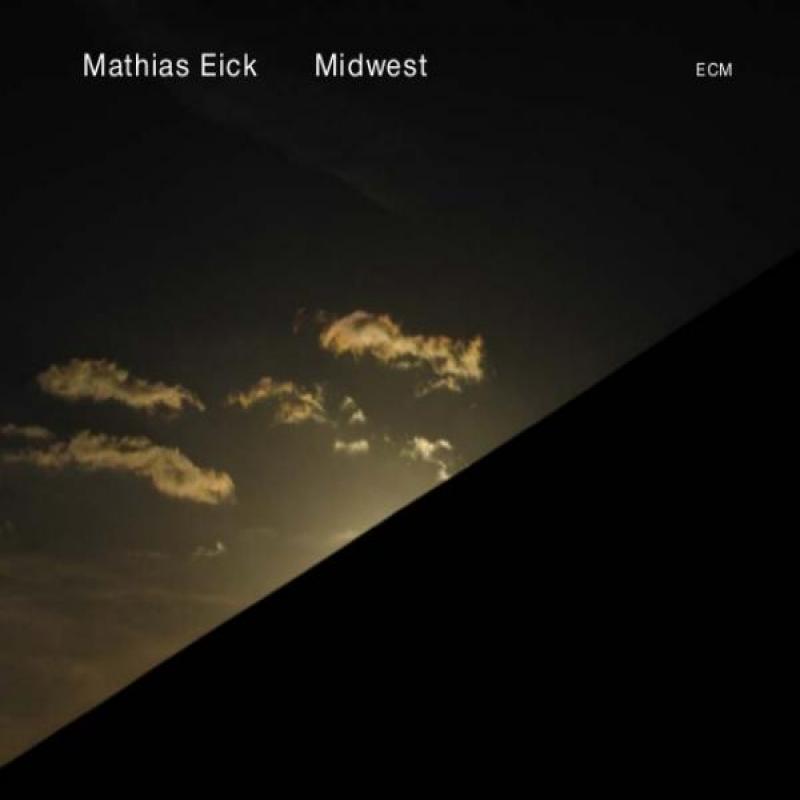 Mathias Eick: trumpet; Gjermund Larsen: violin; Jon Balke: piano; Mats Eilertsen: double bass; Helge Norbakken: percussion
Instagram
This block is broken or missing. You may be missing content or you might need to enable the original module.
Bio & press

Trumpeter, composer and bandleader Mathias Eick (b. 1979) has for a long time been named one of the world's major jazz talents. With his fourth release on renowned ECM Records he is well on his way to make a home run. While his earlier editions and musicianship have been characterized by a life spent travelling, constantly heading towards new goals and destinations, the album Ravensburg witnesses a mature artist finding his unique and distinguished musical expression.

The album is a voyage back home, a reflection on his life situation, with music as an important impetus and his family as a foundation. About Ravensburg he muses: "My inspiration has been my family, my beloved, my little children who never stop to amaze me, and all the emotional situations we experience on the stage where we mostly hang around, that is home".
To Eick his life consists of jigsaw puzzle pieces. Thousands of them. Like those he and his siblings were given each Christmas by their German grandmother from the jigsaw puzzle town, Ravensburg. Motifs of Alpine scenery and Tyrolean houses in a constant battle against the vacuum cleaner. Tracks titled "Family", "Children", "Friends" and "Parents" clearly demonstrate more profound metaphors and furthermore, that all these pieces play a decisive role in his life, artistically as well as privately.

Eick has been awarded prestigious prizes, like the International Jazz Festival Organization's "International Jazz Talent" prize, the Statoil scholarship and the DNB-prize. Having finished his education at NTNU Trondheim's jazz studies, he soon gained success working with artists like Trondheim Jazz Orchestra and Chick Corea, Jaga Jazzist, Iro Haarla, Many Katché, Elvira Nikolaisen and Jacob Young. In 2008 Eick released his first solo album on ECM, The Door, followed by tours around the world with various constellations and projects. As trumpeter, vibraphonist, double bass player, guitarist or piano player he has performed on far more than 100 recordings.

The eminent Ravensburg sextet include two drummers, Torstein Lofthus and Helge Andreas Norbakken, bass player Audun Erlien, piano player Andreas Ulvo and violinist Håkon Aase together with Eick himself. As usual, and in good ECM tradition, the music is produced by Manfred Eicher and recorded by Jan-Erik Kongshaug in Rainbow Studio, Oslo. "On this occasion I wanted to pursue a more melodic and rhythmic tradition and merge with the lyrical, Nordic ECM-aesthetics that I grew up with. My intention has been to bring the music back to Nordic regions and to make it more personal. To portray the strong emotions of life without words."
His fourth album has also been the most challenging in his career so far. As composer and musician, it has been a struggle to conquer musical stagnation and periods of challenges. The result is an album where emotions stick to every breath. Ravensburg concerns the interplay of human beings, an interplay where all the pieces enact their part of the big jigsaw puzzle named life and where Mathias Eick in earnest proves on which shelf he has carved out for himself.
Contact
Booking and management:
Per Kristian Rekdal
+47 99253393