Mathias Eick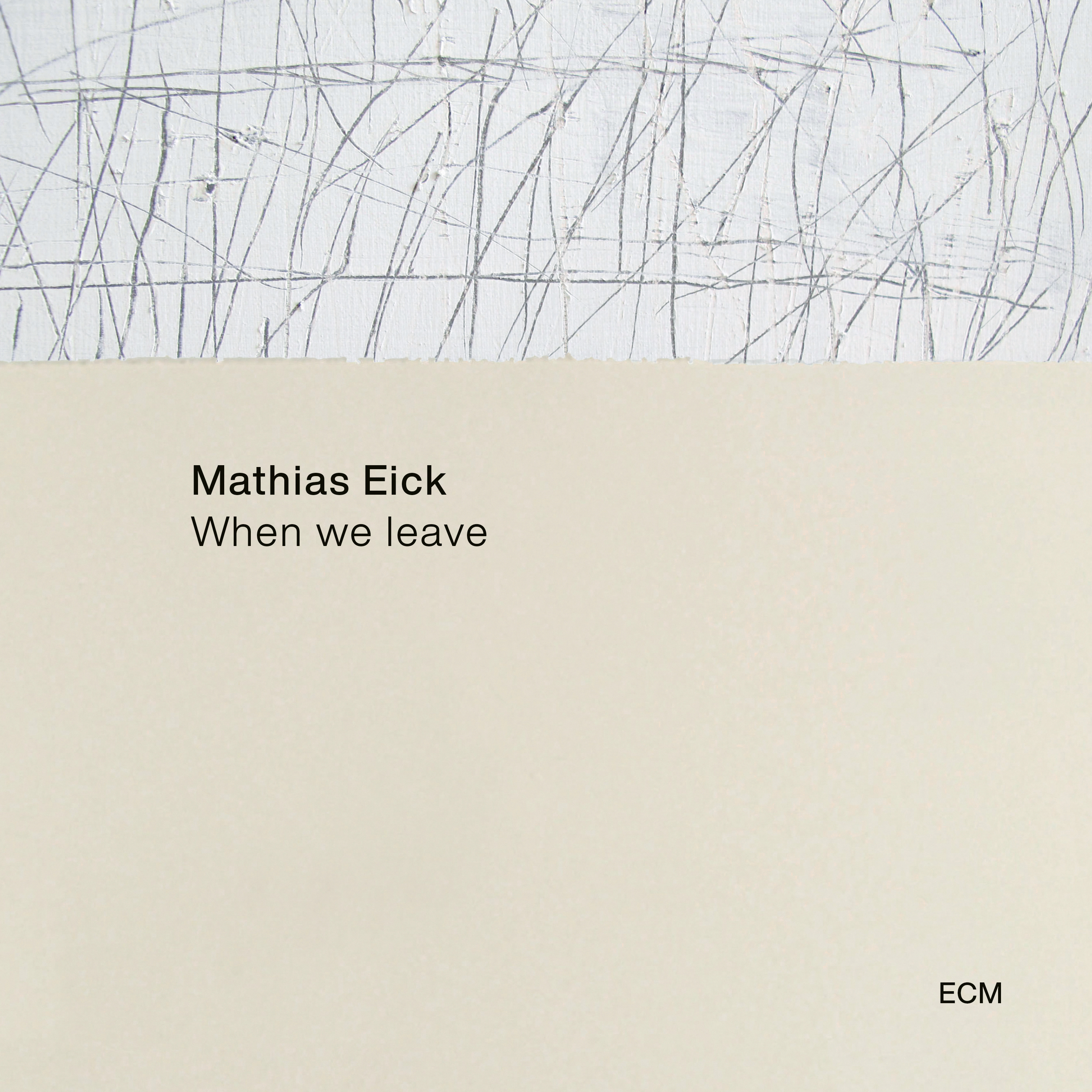 Album release 24/9 2021
Past events
2023
Aug 11th
-
ME Quintet - Ronnie Scott´s London, UK
Mar 20th
-
ME Quintet - Varbergs Teater, Varberg SE
Mar 19th
-
ME Quintet - Kungsbacka Teater, Kungsbacka SE
Mar 18th
-
Me Quintet - Kulturhuset Argus, Argussalen, Falkenberg SE
Mar 17th
-
Me Quintet - Nissanscenen, Stadsbiblioteket i Halmstad SE
Mar 16th
-
ME Quintet - Victoria Teatern, Malmø SE
Mar 15th
-
ME Quintet - Fasching, Stockholm SE
Feb 4th
-
ME Quintet - Nova Jazz, CH
Jan 12th
-
Benjamin Lackner Europe tour Jan 12-30
2022
Nov 20th
-
NOV. 20 - ME Quintet - BIMHUIS, Amsterdam NL
Nov 17th
-
Nov. 17 - ME Quintet - LANTAREN VENSTER, Rotterdam NL
Nov 16th
-
Nov. 16 - ME Quintet - PARADOX - Tilburg NL
Oct 27th
-
Oct. 27 - ME Quartet - NUEJAZZ - DE
Sep 27th
-
Sept 27 - ME with Sointi Jazz Orchestra, G LIVELAB Tampere FI
Sep 15th
-
Sept 15 - ME trio (Ulvo + Erlien) SANDVIKA, Kalkmølla NO
Aug 14th
-
Aug 14 - ME Quintet - TIME IN JAZZ, Berchidda, Sardinia IT
Aug 11th
-
Aug. 11 - ME Quintet SILDAJAZZ, Haugesund NO
Jul 7th
-
July 7 - ME Quartet - GARANA JAZZ FESTIVAL, RO
Jun 3rd
-
June 3 - ME with The Norwegian Wind Ensemble - ELBJAZZ, Elbphilharmonie Hamburg DE
May 28th
-
May 28 - ME Quintet - EMMAUSKIRCHE, Berlin DE
2021
Sep 18th
-
Extra release concert Victoria, Oslo
Sep 17th
-
Album release Norway!! Victoria, Oslo
2020
Oct 24th
-
Mathias Eick "Kind of Blue"-Union Drammen, NO
Oct 23rd
-
Mathias Eick "Kind of Blue"-Kilden Kristiansand, NO
Oct 22nd
-
Mathias Eick "Kind of Blue"-Stavanger Jazzforum, NO
Oct 17th
-
Mathias Eick "Kind of Blue"-Victoria Oslo, NO
Oct 16th
-
Mathias Eick "Kind of Blue"-Hamar Teater, NO
Oct 15th
-
Mathias Eick "Kind of Blue"-Gjøvik Kultursenter, NO
Oct 10th
-
Mathias Eick "Kind of Blue"-Dokkhuset Trondheim, NO
Oct 9th
-
Mathias Eick "Kind of Blue"-Tønsberg, NO
Oct 8th
-
Mathias Eick "Kind of Blue"-Bærum Kulturhus, NO
2019
Nov 14th
-
ME Quintet - Bærum Kulturhus, NO
Nov 10th
-
Tigran Hamasyan with Mathias Eick - November Music Den Bosch NL
Nov 9th
-
Tigran Hamasyan with Mathias Eick - Rockit Festival Groningen NL
Nov 2nd
-
ME Quintet - Ogna Rogaland NO
Oct 25th
-
ME Quintet - Turner Sims, Southampton-UK
Oct 20th
-
ME Quintet - MUZIEKGEBOUW Amsterdam NL
Oct 19th
-
ME Quintet - DE SPIL ROESELAERE, BE
Oct 16th
-
ME Quintet - Parkstad Limburg theaters, Heerlen NL
Oct 15th
-
ME Quintet - Junushoftheater Wageningen NL
Oct 14th
-
ME Quintet - Control Club, Bucharest ROM
Oct 12th
-
ME Quintet - Minden DE
Oct 10th
-
ME Quintet - Stuttgart BIX DE
Oct 9th
-
ME Quintet - München DE
Oct 8th
-
ME Quintet - Allensbach DE
Sep 29th
-
Me Quintet - Shenzhen Meeting Jazz Club CN
Sep 27th
-
Me Quintet - Hong Kong International Jazz Festival
Sep 7th
-
ME Quintet - Urijazz Tønsberg NO
Aug 20th
-
ME Quintet - Gumusluk Music Festival in Bodrum TU
Jul 20th
-
ME Quintet - Colors of Ostrava CZ
Jun 22nd
-
ME Quintet - Jazzbaltica DE
May 24th
-
ME Quintet - Jazz Dans Le Bocage FR
Apr 26th
-
ME Quintet - Jazzahead Bremen Venue Glocke DE
Apr 24th
-
ME Quintet - April Jazz, Helsinki FIN
Apr 13th
-
ME Quintet - Vossajazz NO
Apr 12th
-
ME Quintet - Landsberg GE
Apr 11th
-
ME Quintet - Karlsruhe GE
Apr 6th
-
Me Quintet - Tivoli Vredenburg, Utrecht NE
Mar 23rd
-
ME Quintet - Blue LLama Jazz Club, MI, US
Mar 21st
-
ME Quintet - Big Ears, Knoxville, TN US
Mar 16th
-
ME Quintet - Kongshaugfestivalen, Oslo NO
Mar 8th
-
ME Quintet - Muziekgebouw, Eindhoven NE
Mar 7th
-
ME Quintet - LanternenVenster, Rotterdam NE
Mar 6th
-
ME Quintet - Duc Les lombards, Paris FR
Feb 13th
-
Mathias Eick With DNB (Det Norske Blåseensemble) - Blå Grotte, Fredrikstad NO
Feb 10th
-
Mathias Eick With DNB (Det Norske Blåseensemble) - Brygga Kultursal, Halden NO
Feb 8th
-
Mathias Eick With DNB (Det Norske Blåseensemble) - Cosmopolite, Oslo NO
Feb 7th
-
Mathias Eick With DNB (Det Norske Blåseensemble) - Moss Kirke NO
Jan 12th
-
Mathias Eick Quintet at le poisson rouge, New York, US
2018
Dec 6th
-
Ringve Museum, Trondheim NO Mathias Eick Trio feat Andreas Ulvo, Håkon Aase
Nov 17th
-
JazzOUT, Heerlen, NE
Oct 21st
-
Bølgen _ Larvik, NO
Oct 17th
-
Drammen/ union Scene, NO
Sep 23rd
-
Berlin -A-Trane, DE
Sep 22nd
-
Dresden_Tonne, DE
Sep 21st
-
Dortmund_Domicil, DE
Sep 20th
-
Bjørg Vik Festivalen_ Porsgrunn NO
Aug 31st
-
Bergen jazzforum NO- Sesong åpning
Aug 25th
-
Moskva Jazz festival, RU
Jul 20th
-
Moldejazz, Molde Norway
May 4th
-
Maijazz, Stavanger
Apr 26th
-
Unterfahrt, Munchen (DE)
Apr 25th
-
Mainz, Frankfurter Hof (DE)
Apr 23rd
-
Ronnie Scotts, London (UK)
Apr 7th
-
Paradox, Tilburg (NL)
Apr 6th
-
Concertgebouw, Amsterdam (NL)
Mar 24th
-
Kilden Kulturhus, Kristiansand
Mar 22nd
-
Dokkhuset, Trondheim
Mar 20th
-
Urijazz, Tønsberg
Mar 8th
-
Arendal Jazzklubb
2017
Oct 27th
-
Rotterdam, Lantarenvenster
Sep 29th
-
Horten Jazzklubb
Aug 27th
-
Jazz at Bran Castle RO
Jul 15th
-
Park der Gärten in Bad Zwischenahn DE
Jun 29th
-
Festspillene Nord Norge
May 27th
-
Jazz dans le bocage FR
Mar 1st
-
Urijazz, Tønsberg
Feb 28th
-
IbsenHuset, Skien
Feb 17th
-
Serendip Festival Oslo
2016
Oct 10th
-
Koblenz Cafe Hahn, DE
Oct 9th
-
Freiburg Jazzhaus, DE
Oct 8th
-
München Unterfahrt, DE
Oct 7th
-
Germany: Hamm – Kurhaus
Oct 6th
-
Güstersloh Stadtdhalle, DE
Aug 27th
-
Germany: Wesel – Schloss Diersfordt Festival
Aug 12th
-
Austria: Lech am Arlberg - Alte Postgarage – Festival
Apr 29th
-
Friedrichshafen - Casino
Apr 28th
-
Karlsruhe – Tollhaus
Apr 27th
-
Kaiserslautern - Kammgarn
Apr 26th
-
Erlangen - E-Werk
Apr 24th
-
Ingolstadt - Bürgerhaus
Apr 23rd
-
Landsberg - Stadttheater
Apr 9th
-
Münster – Sound Lake City
Apr 7th
-
Theater Schuttershof, Middelburg, NL
Apr 6th
-
Bimhuis Amsterdam, NL
Feb 26th
-
Victoria, Oslo, Midwest with strings
2015
Dec 3rd
-
Salon IKSV, Istanbul
Nov 27th
-
Dokkhuset, Trondheim
Nov 14th
-
Gschwend Musikwinter Evangelische kirche Germany
Nov 13th
-
Bielsko-biala festival, Polen
Nov 12th
-
Bernau, Ofenbar, Germany
Oct 12th
-
Ludwigshafen, das Haus (Enjoy Jazz), Germany
Oct 11th
-
Frankfurter Hof, Germany
Jul 24th
-
Junas Festival, France
Jul 2nd
-
Kongsberg Jazz festival Norway
May 9th
-
Maijazz, Stavanger Norway
Apr 25th
-
Jazzahead Bremen
Feb 20th
-
STORM! Festival, Ostend (B)
Feb 19th
-
LantarenVenster, Rotterdam
2014
Nov 28th
-
Flekkefjord Jazzklubb, Norway
Nov 21st
-
Cosmopolite Scene, Oslo, Norway
Nov 7th
-
Skien Jazzdraget, Norway
Nov 1st
-
Tampere, Jazz happening, Tampere, Finland
Oct 17th
-
Dølajazz, Lillehammer, Norway
Oct 12th
-
Jazz på Jølster, Norway
Oct 10th
-
Bergen Jazzforum, Norway
Oct 4th
-
Jarasum jazzfestival, Korea
Sep 25th
-
Stavanger Jazzforum, Stavanger, Norway
Jun 6th
-
Dusseldorf - Jazz Rally
Feb 14th
-
Nasjonal Jazzscene
2013
Aug 4th
-
Pumpwerk, Wilhelmshaveb
Jun 20th
-
Festspillene in North Norway, Harstad
Jun 18th
-
Midtsommerjazzfestival, Ålesund
May 3rd
-
Centralstation, Darmstadt
May 2nd
-
Stadtgarten, Köln
Apr 29th
-
Jazz Ahead, Bremen
Apr 16th
-
Voss Jazzfestival, Voss
Mar 22nd
-
Paradox Tilburg, (NL)
Mar 20th
-
Tromsø Jazzklubb, Tromsø
Mar 19th
-
Dokkhuset, Trondheim
Mar 18th
-
Sardinen, Bergen
Mar 17th
-
Stavanger Jazzforum, Stavanger
Mar 12th
-
Union Scene, Drammen
Mar 11th
-
Hadeland Jazzforum, Hadeland
Mar 7th
-
Arendal Jazzklubb, Arendal
Mar 6th
-
Nasjonal Jazzscene, Oslo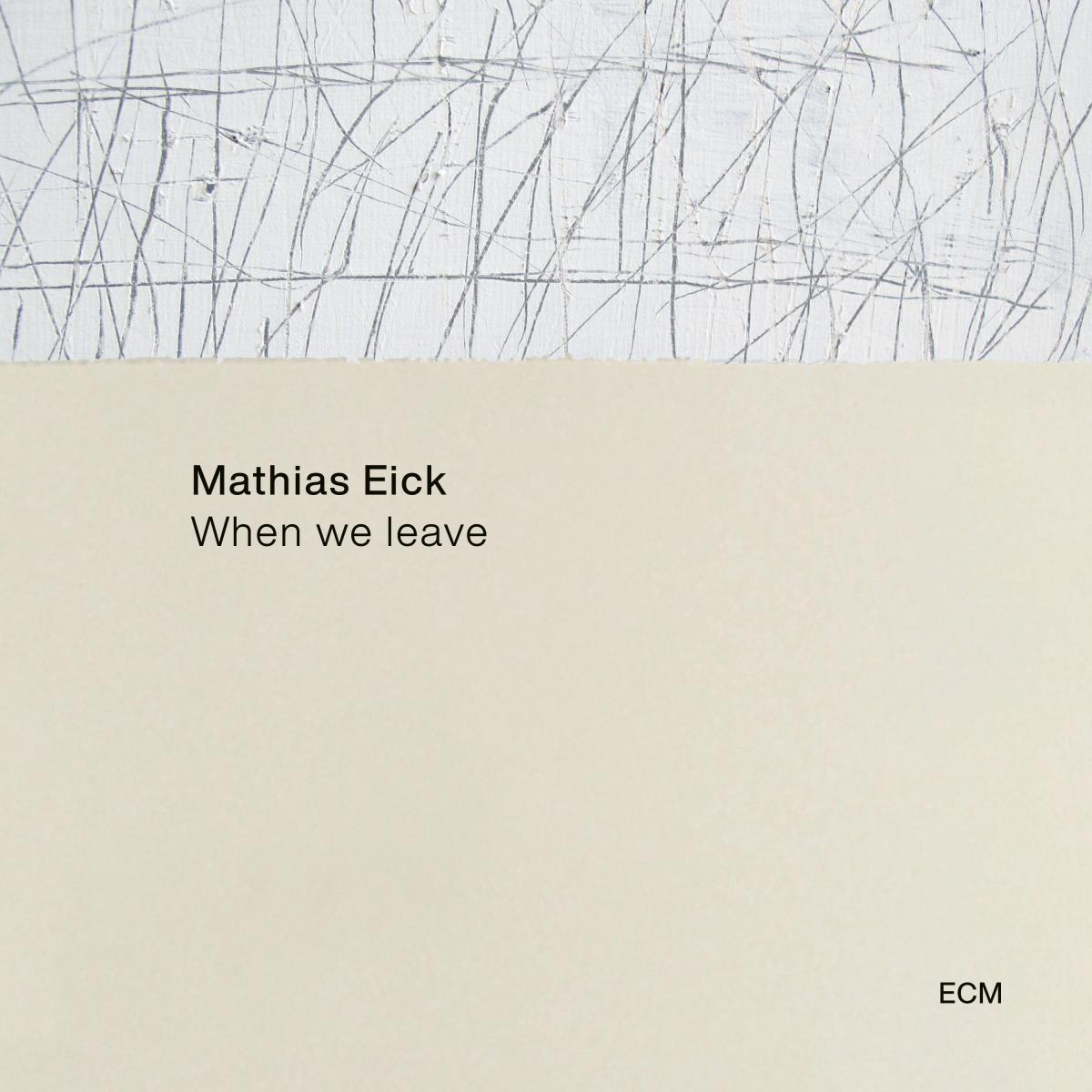 When We Leave
Mathias Eick - trumpet, keyboard, voice
Håkon Aase - violin , percussion
Andreas Ulvo - piano
Audun Erlien - bass
Torstein Lofthus - drums
Helge Andreas Norbakken - drums, percussion
Stian Carstensen - pedal steel guitar
Ravensburg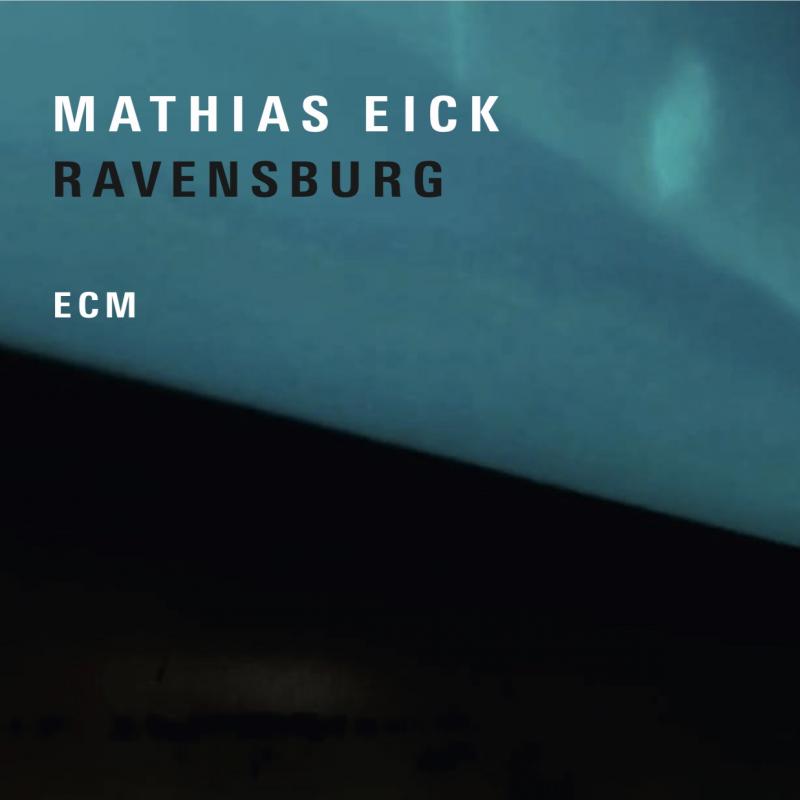 Helge Andreas Norbakken, drums, Torstein Lofthus, drums, Audun Erlien, bass, Andreas Ulvo, piano, Mathias Eick, trompet & vokal,  Håkon Aase, fiolin
Release March 2nd 2018
Midwest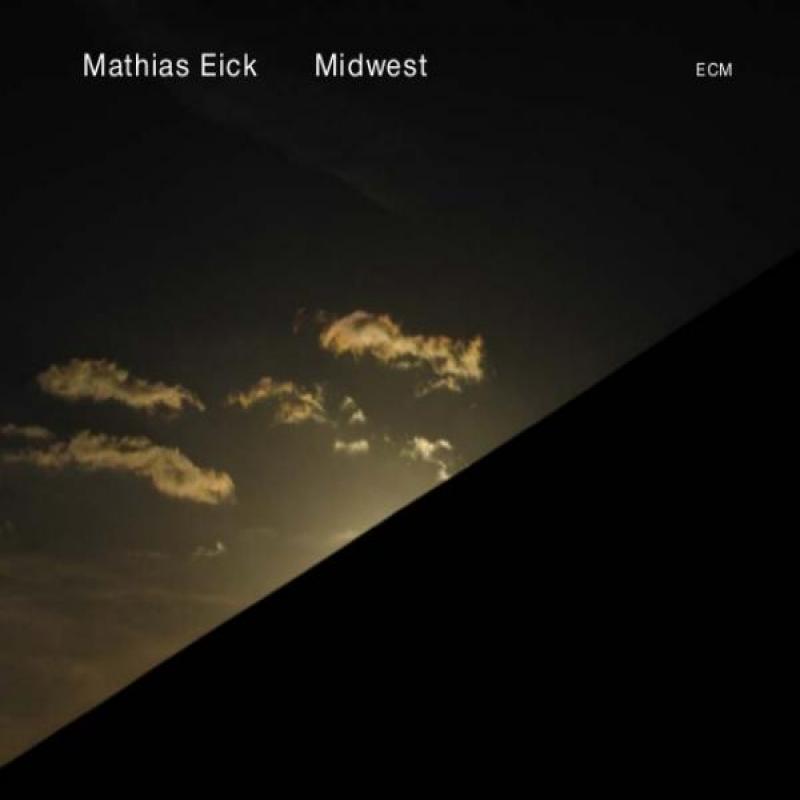 Mathias Eick: trumpet; Gjermund Larsen: violin; Jon Balke: piano; Mats Eilertsen: double bass; Helge Norbakken: percussion
Bio & press
Norwegian trumpeter Mathias Eick's expressive playing, which according to the New York Times radiates a "pristine yet penetrating tone", is remarkably well complemented in the company of his gifted supporting players and fellow travelers. Violinist Håkon Aase, one of the outstanding improvisers of his generation, shadows the leader with lines that reflect a profound background in folk as well as jazz. Drummers Helge Andeas Norbakken and Torstein Lofthus mirror their exchanges, as they interact with purring precision. Near the centre of the action, pianist Andras Ulvo and bass guitarist Audun Erlien ferry ideas between frontline and rhythm section and make statements of their own. On several tracks, the delicate swell of Stian Carstensen's pedal steel guitar adds a dimension of mystery. When we leave was recorded at Oslo's Rainbow Studio in August 2020.
Mathias Eick is among the most immediately recognizable soloists to have emerged from the Norwegian jazz scene, and his wistful trumpet sound and strongly melodic compositions have met with a positive response around the world. When his ECM leader debut The Door was issued in 2008, US magazine JazzTimes described the trumpeter's tone as "plaintive and spare," while emphasizing that, "like all good bandleaders, his focus is on the interaction of his musicians. The contrast of his restraint and the energy around him constitutes the album's driving tension."
 
Over the years, Eick has focused and strengthened his approach on both fronts, as soloist and ensemble leader, with concepts for the band adjusted to meet the needs of each project, as well as what The Guardian has described as "a cinematic interest in musical storytelling."
Skala (recorded 2009 and 2010), for instance, introduced the two-drummer format, latterly a hallmark of much of Eick's work. Midwest (2014), a meditation on the voyage of Norwegian music to North America, brought violin into the ensemble sound along with colours and textures from folk music. Ravensburg (2017) turned the spotlight on Eick's own biography, looking, with affection, at his Norwegian and South German family roots. The full group heard on Ravensburg returns for When we leave, augmented by Stian Carstensen's pedal steel guitar – last heard in an Eick context on The Door - and the saga continues.
 
Mathias Eick sees When we leave as "a natural continuation of Ravensburg, almost a Ravensburg 2. More of everything." Where its predecessor drew portraits of friends and family and sketched some personal interactions, the new album follows its protagonists through a troubled year. A sense of narrative could be drawn from the interplay of titles and musical atmosphere: "The songs and titles on When we leave play upon each other, draw inspiration from each other."
 
Meanwhile the Eick band continues to grow in confidence and range. Violinist Håkon Aase, increasingly recognized as one of the outstanding improvisers of his generation (his ECM credits also include two albums with Thomas Strønen's Time Is A Blind Guide ensemble), augments the bandleader's solos with lines that draw upon folk traditions as well as jazz. There is mystery, too, in the way that the violin leans into the delicate swell of Stian Carstensen's pedal steel. Eick: "Stian's carpet of harmonies adds a feeling of depth - and the combination with the violin creates a special sound. I'm always searching for sounds that are unique and stand out of time."
 
Powerful drummer Torstein Lofthus has played in contexts from pop to free jazz (including sessions with US saxophonist Sonny Simmons) and is known also for his contributions to exploratory rock group Elephant9. When Ravensburg was released, Eick explained his decision to add a second drummer: "I wasn't trying to make the drumming bigger but rather more three-dimensional. What's going on in the area of rhythm is very much like what's happening between Håkon and myself, where a similar idea of shadowing and call and response is taking place." Co-drummer Helge Andreas Norbakken digs into the textures of the music, creatively detailing the rhythm and working freely with sound as he has on ECM recordings from the Jon Balke/Amina Alaoui project Siwan to the "percussion think-tank" Batagraf or Jon Hassell's Last Night The Moon…, as well as Mathias Eick's Midwest.
 
Andreas Ulvo, a pianist of lyrical gifts, draws inspiration from classical music, in his own projects juxtaposing Satie and Rodrigo with free playing, and working across a broad range of idioms. Latterly he has been collaborating with Swiss harpist Giovana Pessi in a new project: an ECM release is in preparation. In parallel with his musical activities he is also a photographer, and has contributed images to albums by Dans les arbres and Giovanna Pessi/Susanna Wallumrød, among others.
 
Bassist Audun Erlien's particular groove, informed by years of playing soul and funk music, has been part of the Eick band sound since The Door. Erlien can also be heard with Nils Petter Molvaer on Solid Ether.
 
Mathias Eick was born into a musical family in Norway in 1979 and took up the piano at the age of five, followed by trumpet a year later. A multi-instrumentalist, he also plays vibraphone, double bass, guitar and keyboards, although the trumpet was always "the instrument closest to my heart" as he once put it. He has been the recipient of numerous awards, including the International Jazz Festival Organization's "International Jazz Talent" prize, the Statoil Scholarship and the DNB Prize.
 
When we leave was recorded at Oslo's Rainbow Studio in August 2020. It was produced by Manfred Eicher. The Eick band presents music from the album in concert at Nasjonal Jazzscene Victoria, Oslo (September 17), Collage Festival, Copenhagen (October 2), Jazzfest, Brno, Czech Republic (November 1), and Schloß Elmau, Krün, Germany (November 20).
Contact
Booking and management:
Per Kristian Rekdal
+47 99253393